CLICK ON ANY OF THE MOVING PICTURES FOR A CLOSER LOOK AT THE FIGURINE





Last edited by Saint George on Thu 27 Jul 2017, 6:27 am; edited 1 time in total

Saint George

MODERATORS





Posts

: 220


Join date

: 2017-04-20



There are a number of places in Canterbury where you can buy these Chaucer figurines. I spotted the one I wanted at the Canterbury Tales gift shop which had a special promotion running for items in their store. All a customer had to do to get 20% discount was to spend £15.00 or more. The figurine was originally priced at £110.00, so I grabbed the very last one they had and walked off with a big smile on my face!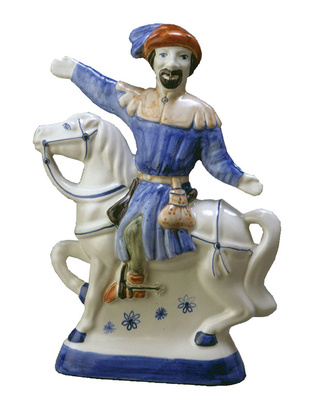 The Canterbury Tales Visitor Attraction
Saint Margaret's Street,
Canterbury, Kent, CT1 2TG.
www.canterburytales.org.uk
Last edited by Andrew Wilson on Sun 25 Jun 2017, 4:29 am; edited 4 times in total

Andrew Wilson

MEMBER





Posts

: 53


Join date

: 2017-04-25



The Wife of Bath
seems to be the most popular of the female figurines. TWOB aka Alyson had five husbands and she out lived the first four before marrying number five.
When Alyson first met her future fifth husband, Jankyn, she was still married to her fourth. While walking with him one day, she told him that she would marry him if she were widowed. She lied to him and told him he had enchanted her, and that she had dreamed that he would kill her as she slept, filling her bed with blood, which signifies gold. But, she confides to her listeners, all of this was false - she never had such a dream. She loses her place in the story momentarily, then resumes with her fourth husband's funeral. She made a big show of crying, although, she admits, she actually cried very little since she already had a new husband lined up. As she watched Jankyn carry her husband's casket, she fell in love with him. He was only twenty and she forty, but she was always a lusty woman and thought she could handle his youth. But, she says, she came to regret the age difference, because he would not suffer her abuse like her past husbands and gave some of his own abuse in return. He had a "book of wicked wives" she recalls, called Valerie and Theofraste. This book contained the stories of the most deceitful wives in history. It began with Eve, who brought all mankind into sin by first taking the fruit in the Garden of Eden; from there, it chronicled Delilah's betrayal of Samson and so on. Jankyn would torment Alyson by reading out of this book at night. One evening, out of frustration, she tears three pages out of the book and punches Jankyn in the face. Jankyn repays her by striking her on the head, which is the reason that she is now deaf in one ear. She cries out that she wants to kiss him before she dies, but when he comes over, she hits him again. They finally manage a truce, in which he hands over all of his meager estate to her, and then she acts kindly and loving.

Miss Honey

MEMBER





Posts

: 39


Join date

: 2017-04-17



The Knight
is a noble man who fights for truth and for Christ rather than for his own glory or wealth. He has traveled throughout many heathen lands including Alexandria, Prussia, Russia, Lithuania, Granada, Morocco, Turkey, and has been victorious everywhere and universally recognized for his valor. The Knight is one of the few characters whom Chaucer celebrates wholeheartedly. He is a genuine example of the highest order of chivalry.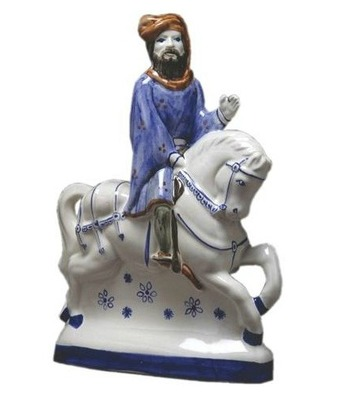 Country Boy

MEMBER





Posts

: 60


Join date

: 2017-05-01



The Franklin
is a wealthy landowner, a generous man who keeps his table ready for a feast. He provides frequent meals and entertainment for the peasants who live on his land. The Franklin leads a pleasant life always seeking happiness. His tale speaks of the merits of a marriage based on trust and faith.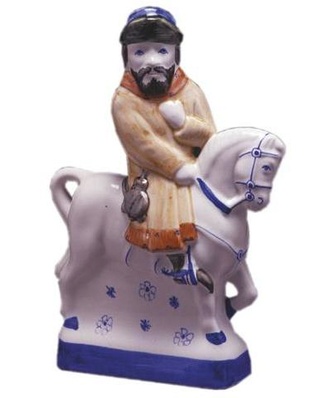 Saint George

MODERATORS





Posts

: 220


Join date

: 2017-04-20



The Merchant
outfits himself in fashionable attire with his multicolored cloak. He is a member of the new rising middle class to which Chaucer belongs. Chaucer says that the Merchant hides being in debt by wearing fancy clothes, but the fact that even Chaucer, a stranger among the company, knows the Merchant's financial troubles indicates that the Merchant does not hide his secrets as well as he thinks he does.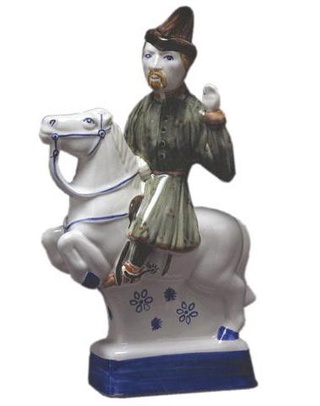 James Brooks

MEMBER





Posts

: 29


Join date

: 2017-05-09



The Reeve
is a slender character who is a manor officer chiefly responsible for overseeing the discharge of feudal obligations. He is a grumpy man who many people fear because he knows all the tricks of the trade. The Reeve hides away the money that he earns from his landowner and consequently he is wealthier than his boss.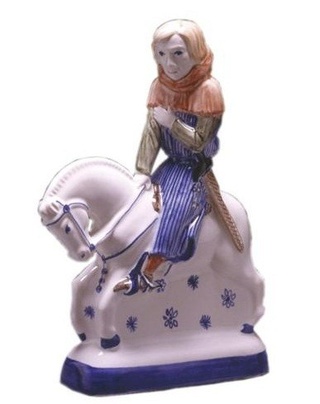 Country Boy

MEMBER





Posts

: 60


Join date

: 2017-05-01



The Friar
is a beggar who lives off the charity of others. Although he is supposed to be humble and modest, the Friar wants to lead a comfortable life. Instead of attending to lepers and other unfortunates, as he should be doing, the Friar cultivates relationships with rich men so he can make a profit. Rather than the simple cloaks of a beggar, the Friar wears expensive clothing.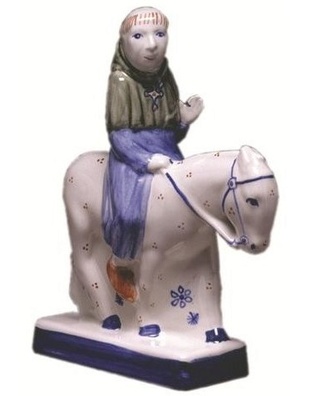 Richard Young

MEMBER





Posts

: 45


Join date

: 2017-05-04




Similar topics
---
Permissions in this forum:
You
cannot
reply to topics in this forum