WHEN YOU VISIT CHILLINGBOURNE YOU NEVER WANT TO LEAVE
Pastorals privilege rural pleasure over urban pursuits, and the good people of Chillingbourne assert their preference for their beloved village over large cities. Thomas Colpeper is the feudal patriarch whose intimacy to the land establishes him as a natural interpreter of the law. The blacksmith hears the local news at six o'clock when the pub opens. Albert Woodcock working at the Hand of Glory presumes that Alison Smith knows the name of the Mayor of London on the same basis he knows the local magistrate. Friendships blossom as evidenced when Bob Johnson and Peter Gibbs play a simple game of catch. The health and wellbeing of individual residents is communicated through the village grapevine as seen when Colpeper asks young Terry the status of his father's lumbago. There's even a humorous village idiot who despite being questioned is completely untroubled as he walks off into the misty night. Chillingbourne is seen as a pastoral retreat from the turmoil and criminality of an urban existence. It's a vision of an idyllic world of relaxed labour and bucolic virtue. Chillingbourne's residents experience innocence and happiness through their historical and contemporary identity. They enjoy a life of peace and harmony in a folklore village by their understanding and appreciation of England's medieval past.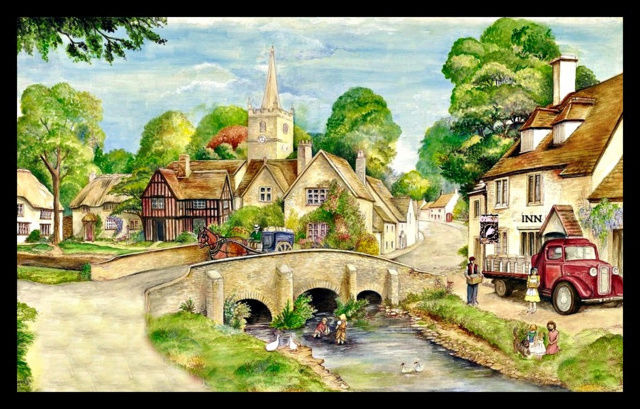 "What wouldn't I give to grow old in a place like that?"

Similar topics
---
Permissions in this forum:
You
cannot
reply to topics in this forum