WELCOME TO THE ARCHERS FAMOUS MOVIE A CANTERBURY TALE

A Canterbury Tale concerns the adventures of a group of people who arrive at a railway station on a Friday night in the small Kent town of "Chillingbourne" near Canterbury in the middle of World War Two. Alison Smith is due to start work as a Land Girl, British Army Sergeant Peter Gibbs has been sent to a nearby army camp, and American Army Sergeant Bob Johnson got off at the wrong station. After getting directions from the acting Station Master, the trio head for the Town Hall, but before they arrive, Alison is attacked by an assailant dressed in a soldier's uniform who pours glue on her hair, before escaping. It's revealed that the glue attacks have already happened ten times to other women in the area. Alison asks Bob if he could spend the next few days in the village to help her solve the mystery. The next day, while riding a farm cart in the countryside, Alison again meets Peter during his patrol and he also joins the hunt for the Glue Man. The three enlist the help of the locals, including several young boys who love to play war games. By using their detective skills, the trio identify the culprit as the local magistrate, Thomas Colpeper who gives lectures at his institute to the soldiers stationed in the local district. Alison interviews all the Glue Man's victims to identify the dates and times of their attacks. Peter visits Colpeper at his home and steals the Fire Guard roster listing the nights Colpeper was on duty in the Town Hall. Bob's boy army have a salvage drive which lets him discover the source for the gum that was used to make glue sold to Colpeper. The dates of the attacks correspond with Colpeper's night watches where he wore a Home Guard uniform kept in the Town Hall. On a short train journey to Canterbury on Monday morning, Colpeper joins the trio in their compartment. They confront him with their suspicions and he admits to being the Glue Man. Colpeper tells them that his motive was to prevent the local women from dating the soldiers who would have be distracted from attending his precious lectures. During their time in Canterbury, Alison, Peter, and Bob have their wishes come true. However, Colpeper is left empty handed.
A Canterbury Tale website is fully optimized for browsing on your smartphone. We will detect visitors who access it from a mobile device and will then automatically display a version optimized for that type of navigation. The visitor who does not wish to use the smartphone version on their mobile device can choose to return to normal view.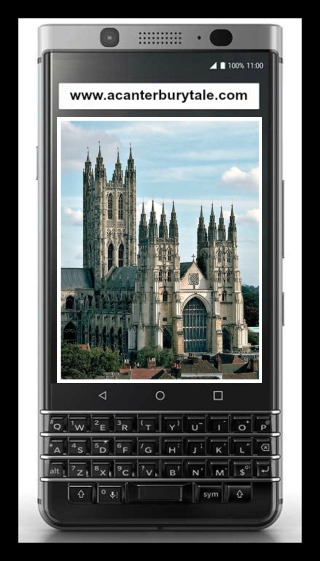 WORLD WIDE VISITORS
Large Visitor Globe
WORLD VISITORS TO A CANTERBURY TALE
UNITED KINGDOM:
Harrow
Barking
Bedford
Nottingham
Bromsgrove
Ashford
Oxford
Leicester
Thornton
Preston
Trowbridge
Saint Helens
Hartlepool
UNITED STATES:
Rancho Palos Verdes
Barksdale
Silver Spring
Las Vegas
Portland
AUSTRALIA:
Brisbane
Melbourne
Perth
JAPAN:
Fukuoka
Chiba
CANADA:
Montreal
KUWAIT:
Kuwait City
THANKS FOR VISITING AND PLEASE SHOW THIS WEBSITE TO YOUR FRIENDS


---
Permissions in this forum:
You
cannot
reply to topics in this forum