British Sergeant Peter Gibbs: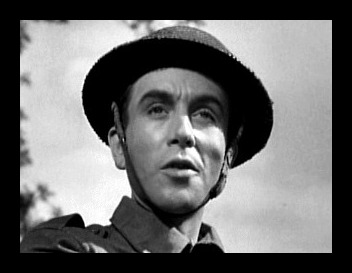 It's nice to hear a refined English accent coming from the mouth of Peter. His best scene is when he is driving the Universal Carrier on the Pilgrims Road and takes Alison as his "prisoner" - great dialogue with lots of humour. The start of the Second World War saw over 2,275 Universal Carriers, or "Bren Gun Carriers" in service. By the end of 1942 a further 6,000 had rolled off the production line. That same year saw an improved version of the Universal Carrier manufactured, the Mark II. The British built 11,000 of those during the war which carried a crew of four.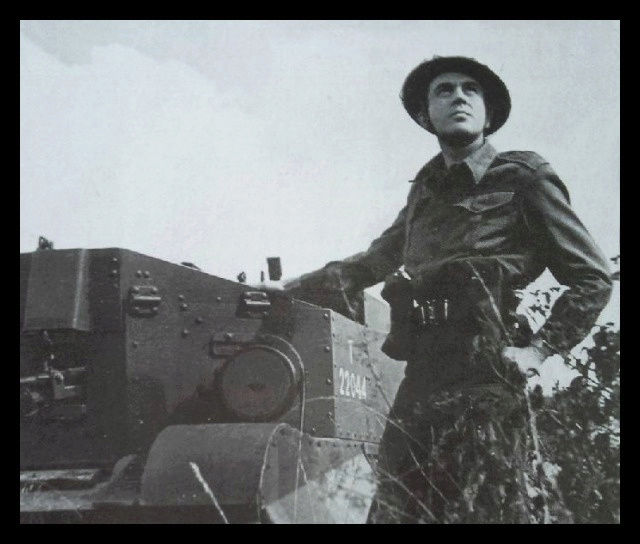 CLICK HERE
When visiting Colpeper at his house to gather clues, you can't help but notice the very negative attitude Peter had toward him. You'd think he would have at least tried to show some interest and asked questions about the lecture at the institute instead of going "off the rails" as he described it. It's obvious that Colpeper's mother was not impressed with Peter's diatribe when she placed her hand on her son's shoulder.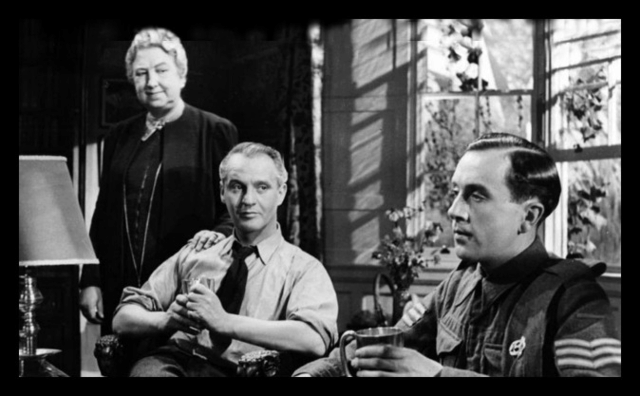 Peter seems to have had a "bee in his bonnet" when he visited Colpeper at his house. After the lecture at the institute on Saturday night, Peter told Colpeper he was "interested" in what had been taught, but what a difference a day makes when we see Peter on Sunday being very negative about Colpeper's passion for history and nature. There was a deep seated frustration raging inside Peter which he wasn't able to hide. You'll notice when Peter says he is an organist in London, Colpeper immediately asks him if he plays in Saint Paul's Cathedral. Of all the places in London to play an organ, Colpeper suggests the famous Saint Paul's. Peter was obviously set-up and had to confess that his civilian job was playing the organ in a cinema. He then expressed his true feelings when he admitted, "I wanted to be a church organist. I studied for nine years." By visiting Colpeper, Peter not only discovered evidence about the Glue Man, but more importantly, he revealed something about himself.  
A Canterbury Tale's celebration of pastoralism also emerges in the character of Peter Gibbs. Working in his civilian career as a cinema organist, Peter does not yet realize he is a latent pastoralist. Organs don't usually play a role in early pastorals due to their size, however, pipes, flutes, and music often appear within the genre when shepherds play tunes for their flocks. Because organs are a system of pipes through which musicians can convey music, Peter's occupation as an organist constructs him as an unwitting pastoralist. His conscription into military service paradoxically leads him to appreciate the bucolic lifestyle, although his conversion (after seeing Canterbury Cathedral from a distance) is so subtle, he is yet to fully comprehend it. Peter's confession to Bob Johnson indicates that a change has taken place, "To tell you the truth I hardly realized there was a countryside before the war." Bob reaffirms that change by stating, "Funny that, how the war can open your eyes to a lot of things." The next day when Peter arrives at the cathedral he is given the opportunity to play "Onward Christian Soldiers" and his role in preserving England's pastoral heritage as a soldier merges with his true calling of playing a church organ. It did take longer for Peter to appreciate the beauty of the English countryside, but by the end of the movie, his eyes were fully open.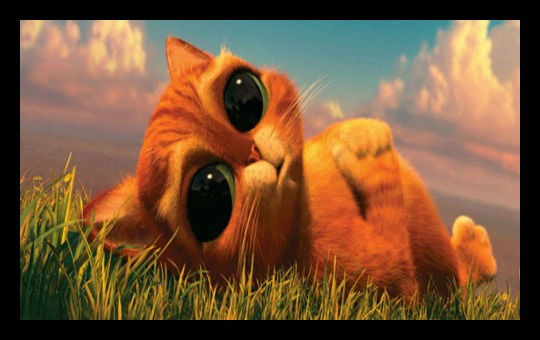 "When you lie flat on your back and watch the clouds sailing by."

Similar topics
---
Permissions in this forum:
You
cannot
reply to topics in this forum