American Sergeant Bob Johnson:
From Salisbury to Canterbury.
Bob comes across as a simple hearted fellow who shares his feelings openly and honestly. The WW2 British public loved his personality. That's always helpful when you're fighting in a war on the same side.
Bob is a nice guy, but he forgot that if you go to a foreign country you need to respect the local cultural traditions, not complain about them.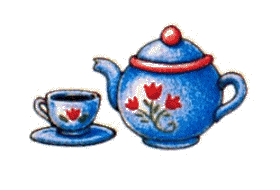 CLICK HERE
Bob even complains about tea when he unsuccessfully tries to speak to Michael Roczinsky.
"A buttons, B buttons, mirrors, tea drinking, left hand driving, stripes upside down."
CLICK HERE
Bob must have remembered and detested THE TEA ACT which was the final straw in a series of unpopular policies and taxes imposed by Britain on her American colonies. The policy ignited a "powder keg" of opposition and resentment among American colonists and was the catalyst of the Boston Tea Party.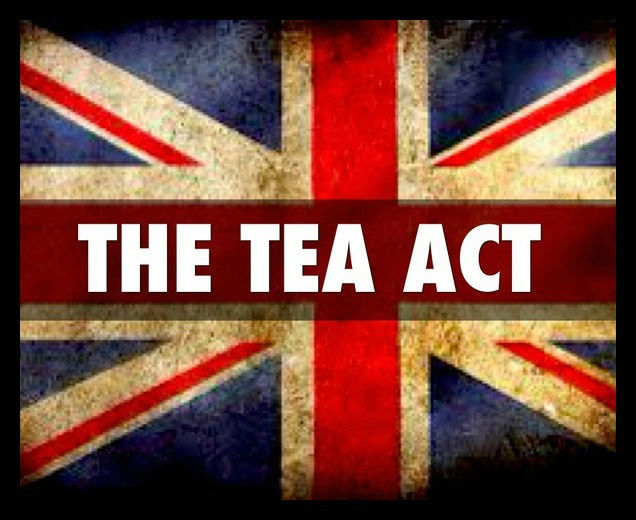 CLICK HERE
Bob attended the American Eagle Club located in the Leicester Square area of London. It was a place to meet for the allied military in WW2. Going by its name, it was a very popular place for United States personnel to gather where they could get some familiar American food and coffee, write letters, and make radio broadcasts to their families back home. 


This is the reading and writing room of the American Eagle Club where Bob would have written to his girlfriend.
Bob says to Terry and Leslie, "Now the battles over, will your two armies Lend-Lease you two generals for a while?" When Leslie asks Bob, "What's Lend-Lease?" he says, "Never ask that question again, son. If the Isolationists were to hear you back home they'd be mighty sore." Leslie then asks, "Who are the Isolationists?" Bob replies with, "Short sighted folks." The American gifts keep on coming with Bob giving the two British generals money before the pow-wow meeting begins.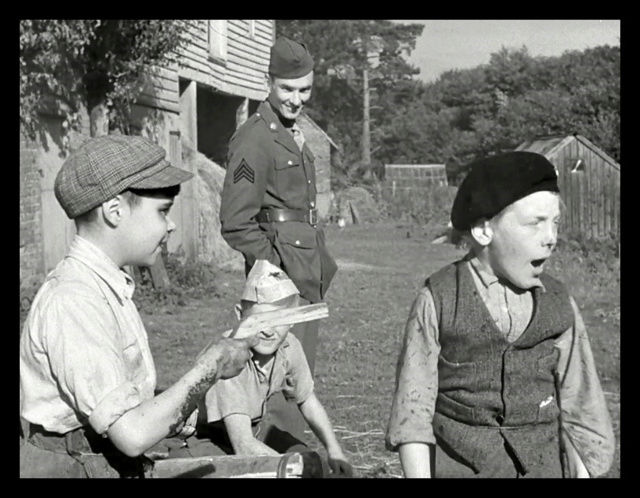 Proposed in late 1940 and passed on the 11th of March 1941, the Lend-Lease Act was the principal means for the United States to provide military aid to foreign countries during World War Two. It allowed the President to transfer arms or any other defense materials for which Congress appropriated money to any country the President deemed vital to the defense of the United States. Isolationists, such as Senator Robert Taft, opposed it. Taft noted that the bill would give the President power to carry on a kind of undeclared war all over the world, in which the United States would do everything except actually put soldiers in the front line trenches.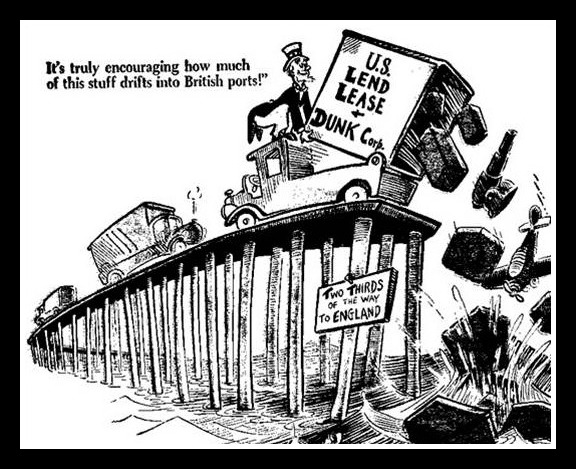 CLICK HERE
Official cultural training film for World War Two American soldiers.


It's amazing what happened to Bob after he saw Canterbury Cathedral for the first time from the top of the hill. Bob's attitude completely changed as can be seen when he said, "Now for the first time I feel swell." Bob's thinking was preoccupied with why his girlfriend wasn't writing to him, but when the burden of those thoughts was taken away, it was replaced with a genuine hope for the future. The next day in Canterbury, that hope was realized when he received the lost letters from his girlfriend.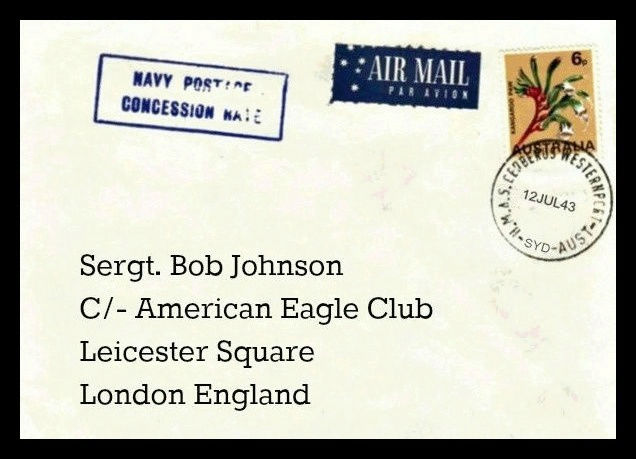 ---
Permissions in this forum:
You
cannot
reply to topics in this forum